By Jessica Walker Boehm, National FFA Organization|February 11th, 2019
National FFA Week is the perfect time for members to show off the heartbeat of the organization – Living to Serve – and that's exactly how the Kenmare FFA from North Dakota chose to celebrate in February 2018.
With National FFA Week in mind and her chapter's support behind her, Kenmare FFA president Emma Condit, currently a senior at Kenmare High School, applied for a Day of Service Mini-Grant in the fall of 2017. The grant, provided by the National FFA Organization, is designed to support chapters in hosting a meaningful, one-time service event that makes a difference in its community.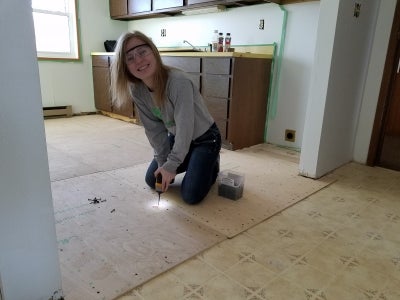 Condit, who learned about grant writing in a supervised agricultural experience course, was excited to learn her chapter received the grant in early 2018.
"We worked hard on the Day of Service Mini-Grant application as a chapter, and we were thrilled to find out our efforts paid off," Condit says. "Plus, we were excited to have the opportunity to give back to our community in a big way."
The grant totaled $400 and was used to purchase a kitchen appliance for a Kenmare Housing Authority apartment complex that houses community members in need. Many of the Kenmare FFA members had previously donated their time and energy to the complex's ongoing refurbishment efforts, and according to Condit, this grant was the perfect way to continue contributing to a cause in which they were already invested.
"Helping make this apartment complex a better place has been a great way for us to get involved in our community and experience the joy of helping others," says Condit, who also mentions that the chapter's work closely aligns with the FFA Just One campaign announced at the 2018 National FFA Convention & Expo. "Whether it's helping refurbish just one apartment or donating just one appliance, we are making a difference as a chapter, and that's very rewarding for us."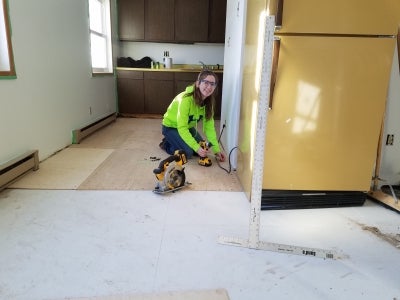 Ben Curdy, the Kenmare FFA advisor, says he is proud of the chapter, and he looks forward to seeing how his members give back in the future.
"I truly appreciate the emphasis FFA puts on community service, as well as the Kenmare Housing Authority giving these young people the opportunity to serve," Curdy says. "All members have the satisfaction of walking away knowing they made something better than it was before, and through their efforts, they're developing skills that will benefit them no matter the career path they choose."
Interested in getting your FFA chapter involved in a service engagement opportunity? Find out how to successfully execute the service project of your choice.